As T.Swift says, [you're] "happy, free, confused and lonely at the same time."
As you enter the real world, you're pressed with a ton of questions—Will you move back to mom and dad's? Will you get a job?
It seems silly that college is supposed to prepare you for this new adventure, when in reality, it doesn't do that at all. If you're one of the lucky ones that secured a job six months before graduation, then props to you. But for the rest of you, it is a very confusing time.
But fret not, because the real world is actually a pretty great thing. Because…
1.  Moving back home isn't as bad as you think
Don't feel the pressure to move out of your parent's house juuuust yet. Even if you have everything figured out, you can't beat free rent, free laundry and free food. You can still enjoy your independence out in the big city without the big city cost.
2. Don't freak out if you can't get a job after graduation
The economy still sucks. You can't bear to take another unpaid internship if your goal is to save enough money to move out. But, sometimes you need to bite the bullet and work a few odd jobs to find your way to where you want to be. I had two unpaid internships and worked in retail before I got my first job, and that was nearly two years after I graduated.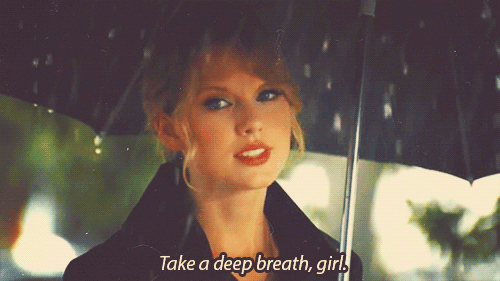 3. Your first job out of college is a great learning experience
College doesn't prepare you for the real world. You have to learn the ropes yourself through trial and error. However, your first JOB prepares you for the rest of your life. You meet new co-workers, learn from your supervisors and work your way up to a top position.
4. When you do get a job, there's no better feeling than when you get your first paycheck
Just don't spend it all in one place 🙂
5. Meeting new friends isn't as hard as it seems
Sure, you'll keep in touch with your college friends, and you'll meet new people in any situation. Work is the easiest outlet, but there are so many activities and clubs to join in your city. All it takes is a smile and a friendly compliment.
6. Find other things you are passionate about
If you have an English degree but always wanted to teach yoga, there's nothing stopping you. When one door closes another opens—trial and error is the only way to make this happen, and you never know if your passion will turn into a career.
7. Travel as much as you can
If not now, when? Traveling is a time to clear your mind and figure out where you want to be and what you want to do. It also gives you an opportunity to explore a place you've always wanted to go—you're still young, so seize the opportunity before you enter the working world.
8. Tracking your spending will be a lifesaver
As soon as you get home, you realize everything isn't as cheap as it was in college. You might have to pay off student loans, so spend wisely and know when to invest and when to skimp.
9. If your student ID doesn't expire, you can still use it for shopping discounts
Topshop, Kate Spade and J.Crew are a few retailers that give discounts with the flash of an ID, which will come in handy when you start shopping for a work wardrobe. Or just mooch off your younger siblings, that usually does the trick.
10. Brunch will become your new BFF
After a night out, you'll look forward to Saturday and Sunday mornings—bottomless mimosas and ginormous pancakes will feed your hungover soul.
11. It's okay to not go out every night
You might have gotten used to the college life and going out every night, but once you enter the working world, you realize that your body at 22 is different than at 18, and that's okay. And trust me, you'll feel better about not spending $40 at the bar going down on a Tuesday, when you can save that money and go crazy on Saturday night.
12. Wine Wednesday is a requirement
Actually, wine every day is fantastic. There is honestly nothing better than pouring a glass of vino after a long day (or any time of day, really).
13. You should aim to get 7 hours of sleep every night
Your sleep schedule is also different in the real world. You may still have the ability to stay up until 1 am and then go to work 8 hours later (#dedication), but for many people, it's pretty blissful to get to sleep before midnight. This shouldn't make you feel old, but when you do get a normal night's sleep, you'll wake up feeling refreshed and ready to tackle the day. Even if you don't have a job yet, starting the day at a normal hour can make you feel accomplished.
14. Have fun with a few frogs before you find your prince
You're only young once, so have fun with potential significant others. Unless you've absolutely found your soulmate, you shouldn't be in any rush to settle down.
15. It's okay to get your heart broken
You'll learn there are better fish in the sea. The first cut is the deepest, but it's a learning experience that you'll carry on as you navigate your twenties. And on that note…
16. You will find someone who wants to be with you
After graduation, you'll find a pool of frat stars just looking for some game. And if you want that, by all means go for it. But as you get older, you realize there are people out there who are genuine and legit.
17. You are the only driver of your twenty-something road
Want to go get waffles at midnight or dress up like a hipster? You have the power to do that, and nobody is going to stop you.
18. If the shoe fits, buy another pair
Your first pair of "grown up" heels will make you feel powerful. Classic black and nude pumps are so worth the investment and justify the cost-per-wear, so you won't have to worry about going broke.
19. You will learn to appreciate good music
You'll instantly feel old when tweenagers are tweeting their favorite boy banders, and even though One Direction may still have a soft spot in your heart, you'll develop a taste for real rock and roll.
20. You'll start to develop a sense of style
Despite the age gap, there is a difference between how a 22-year-old dresses and how a 26-year-old dresses. You'll develop a work wardrobe (and realizing tops and bottoms that work for work and play is pretty awesome), but use crop tops and bandage dresses at your discretion.
21. If T. Swift can successfully transition from country to pop, you can do anything
22. Your twenties are a time to figure yourself out, so have fun!